About Hollman Insurance Group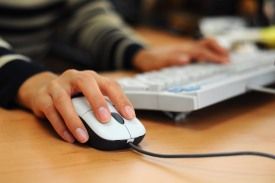 Think About Insurance BEFORE You Need It!
Insurance is something we don't like to think about until we need it. But finding an insurance agency to help prepare for the unexpected will offer you peace of mind and protection for your hard-earned property and valuables. Hollman Insurance Group in Omaha, NE 68137 is a full service insurance agency you can TRUST.
Our Insurance Agency Will EARN Your Trust.
You can TRUST Hollman because we are an independent insurance agency. This means we represent a variety of highly rated specialty ins companies so we can shop around for the best coverage and price for your situation. You can TRUST us because we will work to understand your needs and create a comprehensive insurance plan to give you the coverage you deserve. You can TRUST us to give you the most competitive business and life insurance quote or auto insurance quote in the business. Our insurance agents excel in customer service and will answer all your questions.
Our Goal Means YOU Win When it Comes to Insurance Coverage.
Insurance can be difficult to evaluate and complex to understand. Our insurance agency has experts in the Omaha NE 68130 area and can make the process simple and easy to understand. Whether you need auto insurance, travelers insurance, or a business and life insurance quote, our insurance agency has the answers. You can visit Hollman Insurance Group at 14225 Dayton Circle, Suite 5, Omaha, NE 68137. You can also find us online or give us a call at 402-965-0765.
When you come to Hollman Insurance Group, you WIN!